Home with Ribbon
[pm_vc_gallery_ribbon images="760,790,878,900,762,935,767,828,757,886,796″ autoplay="off"]
Welcome to My Website
Hey, thanks for stopping by. My name's Liza Henderson and I'm a Art Director & Photographer based in the San Francisco where I make cool things for agencies and brands around globe. If you like my work then don't hesitate to reach out.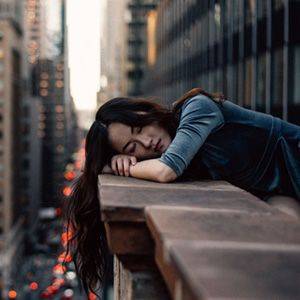 passion
Phasellus euismod aliquet condimentum. Curabitur vitae posuere nisl. Nunc in felis sagittis, venenatis sem sit amet, elementum urna. Morbi scelerisque.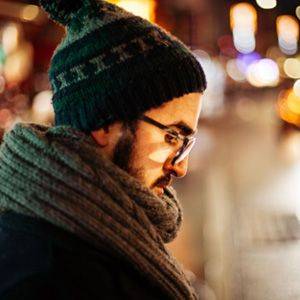 philosophy
Duis commodo felis non iaculis rhoncus. Proin conv velit et gravida ornare. Class aptent taciti sociosqu ad litora torquent per conubia nostra, per inceptos.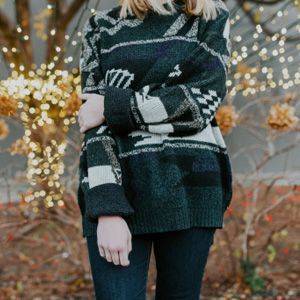 insight
Etiam diam magna, condimentum nec libero ut, tristique elementum lorem. Suspendisse maximus mi eu est vehicula scelerisque. Morbi mauris metu.
[pm_vc_promo_block image="132″ title_state="on_hover" promo_title="Still Life" title_color="#ffffff" overlay_state="true" overlay_bg="rgba(0,0,0,0.6)" link_type="block" link="url:http%3A%2F%2Fpixel-mafia.com%2Fdemo%2Fwordpress-themes%2Fliza%2Fproject%2Fstill-life%2F|||"][pm_vc_promo_block image="133″ title_state="on_hover" promo_title="Keep Dancing" title_color="#ffffff" overlay_state="true" overlay_bg="rgba(0,0,0,0.6)" link_type="block" link="url:http%3A%2F%2Fpixel-mafia.com%2Fdemo%2Fwordpress-themes%2Fliza%2Fproject%2Fkeep-dancing%2F|||" custom_css=".vc_custom_1495371028079{padding-top: 20px !important;}"][pm_vc_promo_block image="134″ title_state="on_hover" promo_title="Fantastic Woman" title_color="#ffffff" overlay_state="true" overlay_bg="rgba(0,0,0,0.6)" link_type="block" link="url:http%3A%2F%2Fpixel-mafia.com%2Fdemo%2Fwordpress-themes%2Fliza%2Fproject%2Fattractive-babe%2F|||"][pm_vc_promo_block image="135″ title_state="on_hover" promo_title="Reading Time" title_color="#ffffff" overlay_state="true" overlay_bg="rgba(0,0,0,0.6)" link_type="block" link="url:http%3A%2F%2Fpixel-mafia.com%2Fdemo%2Fwordpress-themes%2Fliza%2Fproject%2Fcoffee-and-book%2F|||" custom_css=".vc_custom_1495371252895{padding-top: 20px !important;}"][pm_vc_promo_block image="136″ title_state="on_hover" promo_title="Hippie Style" title_color="#ffffff" overlay_state="true" overlay_bg="rgba(0,0,0,0.6)" link_type="block" link="url:http%3A%2F%2Fpixel-mafia.com%2Fdemo%2Fwordpress-themes%2Fliza%2Fproject%2Fhippie%2F|||"]
[pm_vc_promo_text promo_title="Let's Make Something Great!" promo_text="Already Love My Works? So what are you waiting for?" button_state="true" button_text="Hire me" button_link="url:http%3A%2F%2Fpixel-mafia.com%2Fdemo%2Fwordpress-themes%2Fliza%2Fget-in-touch-with-me%2F|||"]
[pm_vc_promo_block image="114″ overlay_state="true" overlay_bg="rgba(0,0,0,0.6)" link_type="block" link="url:http%3A%2F%2Fpixel-mafia.com%2Fdemo%2Fwordpress-themes%2Fliza%2Fprojects-listing%2F|title:go%20to%20projets||"]
[pm_vc_promo_block image="115″ overlay_state="true" overlay_bg="rgba(0,0,0,0.6)" link_type="block" link="url:http%3A%2F%2Fpixel-mafia.com%2Fdemo%2Fwordpress-themes%2Fliza%2Fget-in-touch-with-me%2F|title:go%20to%20projets||"]
[pm_vc_promo_block image="116″ overlay_state="true" overlay_bg="rgba(0,0,0,0.6)" link_type="block" link="url:http%3A%2F%2Fpixel-mafia.com%2Fdemo%2Fwordpress-themes%2Fliza%2Fwelcome-to-blog%2F|title:go%20to%20projets||"]
[pm_vc_testimonials_flow custom_class="liza_home02_testimonials" custom_css=".vc_custom_1498667497415{padding-top: 18px !important;padding-bottom: 13px !important;}"][pm_vc_testimonials_item_flow testimonial_image="102″ testimonial_text="Lorem ipsum dolor sit amet, consectetur adipiscing elit. Quisque eget fermentum enim, et laoreet ex. Class aptent taciti sociosqu ad litora torquent per conubia nostra, per inceptos himenaeos." testimonial_author="Richard Murphy" testimonial_additional="Artist, Boston"][pm_vc_testimonials_item_flow testimonial_image="107″ testimonial_text="Ut ac risus nec turpis rutrum aliquam. Suspendisse vitae nibh quam. Nulla tempor porta erat, id scelerisque arcu molestie vel. Cras blandit rhoncus nisl, a tincidunt tortor convallis sed." testimonial_author="Nancy Hoover" testimonial_additional="Model, New York"][pm_vc_testimonials_item_flow testimonial_image="105″ testimonial_text="Sed tincidunt tortor quis rhoncus varius. Mauris diam magna, dignissim a porta sed, ullamcorper sed augue. Duis non nisl molestie, commodo libero tincidunt, sodales ex. Nam vestibulum in urna." testimonial_author="Helen Evans" testimonial_additional="Visagiste, Texas"][/pm_vc_testimonials_flow]
[pm_vc_button button_text="More About Me" link="url:http%3A%2F%2Fpixel-mafia.com%2Fdemo%2Fwordpress-themes%2Fliza%2Fnice-to-meet-you%2F|||" button_align="center"]
Latest from the Blog
[pm_vc_related_posts]